11 Mar 2020
6 Tips on How to use technology to offer event experiences online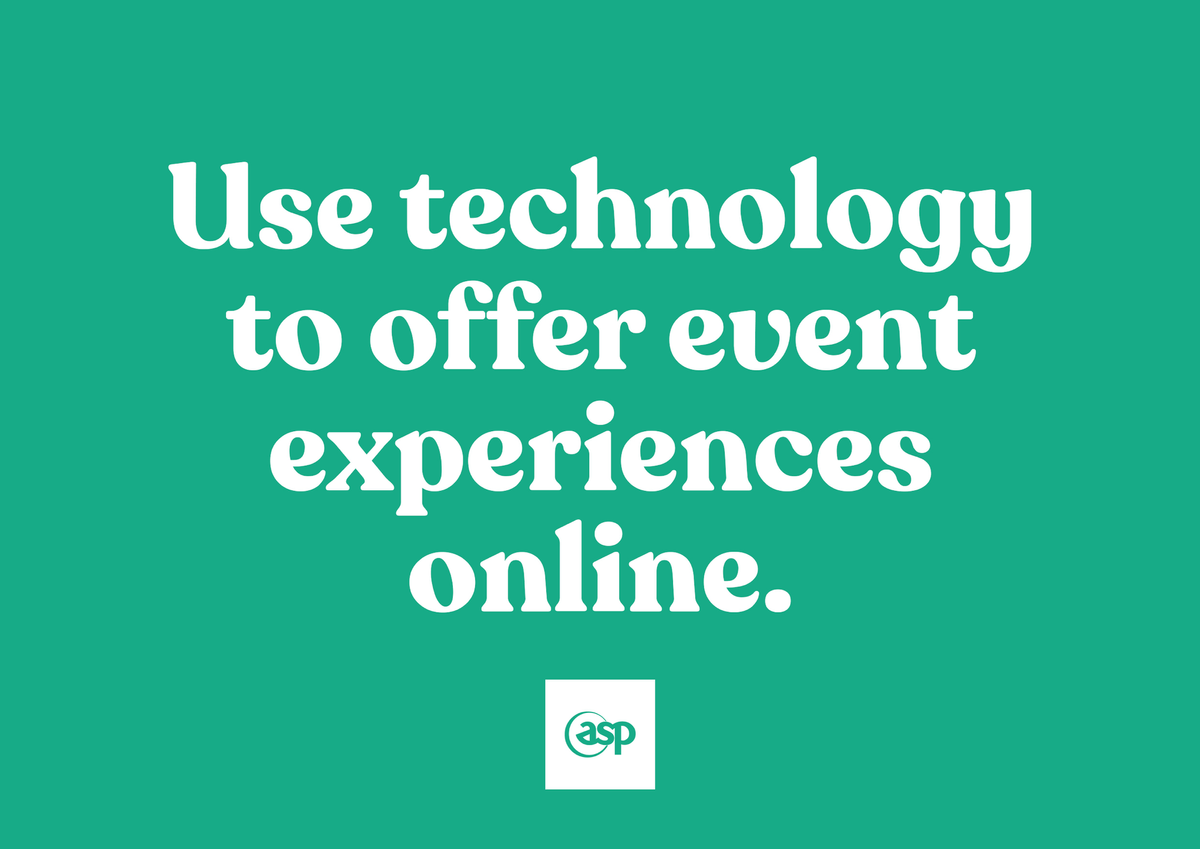 As we know, events and conferences are being cancelled/postponed due to concerns over the spread of COVID-19.
We understand the issues that our industry is currently facing and support Event organisers who have had to make difficult decisions about the status of their show. We are offering tips & advice on how to use technology to offer event experiences online, and how to engage with the audience through social media and event websites.
Get Social
A great way of keeping your audience engaged is by inviting industry-relevant experts to take part in a social media takeover which could even be held on your website. This could be promoted through your social channels beforehand and through mailouts. A takeover could be carried out as a preplanned Q&A which allows your community to also ask questions.
Virtual Matchmaking
Through the use of web matchmaking tools, your community can link up with other attendees, exhibitors, and sponsors who are signed up to attend your event.
Webinars & Vlogs
Digital content is key to maintaining and growing event communities both on the show floor and online. Host webinars and vlogs on your event website and invite speakers, sponsors and exhibitors to take part. This is a great way to engage your audience, while also keeping sponsors happy and even adding money to your bottom line.
Newsletters
Used in the right way, newsletters are a great way of keeping your audience interested in your event while providing content opportunities for exhibitors and sponsors.
These mailers could be a mix of top tips, how to's, webinar reruns and even a good old fashioned long-form insightful article.
Keep Exhibitors Engaged
Through websites, exhibitors can promote their products and business by using tools like ASP's exhibitor zone. They can use this to increase their exposure and can even generate leads. This is also a revenue stream that can make your event £100,000+ if used in the right way.
Run a competition
One idea to keep your event in your audience's mind would be to launch a Product Demo Library on your website. Here, exhibitors could link to videos demoing their products. The organiser can then market this to visitors - a semi-virtual show if you like, until the real show takes place.
This could be made all the better, by having votes for the best product, with prizes for the most-liked brand.