18 Oct 2019
7 reasons you need an ASP website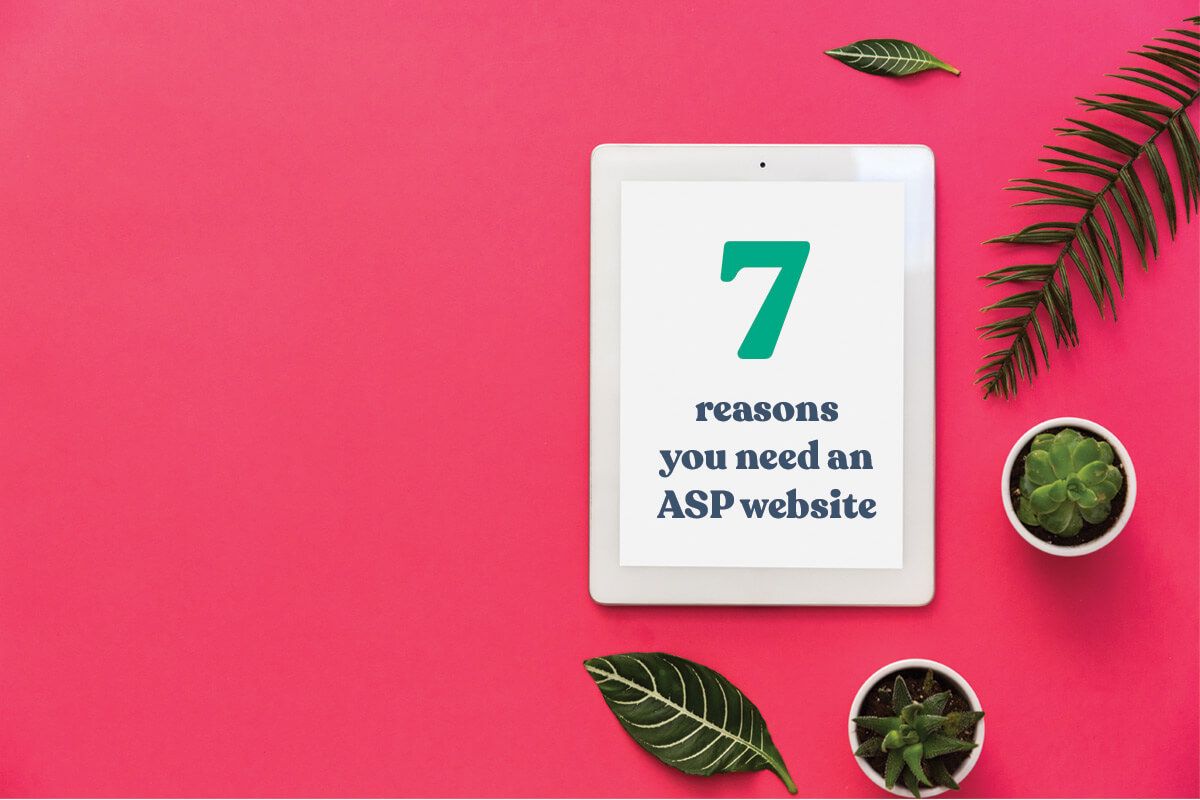 1, You imagine it, we create it!
We have sat down with thousands of Event Managers and Marketers who have passionately expressed how they want their event website to look like. It might be a flashy video banner showcasing their events, the funkiest speaker profiles, the most attractive buttons and so on and so on.
We have the BEST and most innovative creative squad in the scene at ASP. They never fail to deliver, so whatever you desire, we can make it happen.
Our goal is to create the best website WITH you to achieve your end goals!
Check out our portfolio: Flex websites / Custom websites
2, You can be a control freak
Put your hands up if you hate when you can't change something on the website quickly, and you have to call up your website supplier to do it for you (and some charge for this) – everyone? We thought so!
We WANT you to have full control over your website and we have created a super easy CMS called ShowOff so that you can make as many changes as you like, no charge! It's built to cater for the most tech-savvy to a complete technophobe!
We are also working on training videos to upload onto our knowledge base, so if you want to learn how to edit something, you can watch one of our 'How to' videos. If you get stuck, you can submit a ticket or even call up your account manager for some help.
3, We are in a committed relationship (96% repeat business)
*IMPRESSIVE STAT ALERT*
Did you know 96% of our clients renew their contracts with us? That means, they want us to create a website for their next show..and their show after that!
#JustSayin
4, We aren't the New Kids on the Block
We have been creating event websites since 1997 for companies like Reed Exhibitions to Clarion & Closer Still. We currently have over 350+ event websites on our Showoff platform.
As tech geeks, we aren't afraid of the constant changes of the big worldwide web, so we are more than happy to stay on-trend with the latest integrations and apps.
5, Security!
For 22 years, ASP has been a trusted supplier to the trade show and exhibitions industry. We pride ourselves on having world-class data security that uses layers of firewalls and intruder protection. We have re-built our core product to be a service-orientated architecture so that we can use the best technology for the job.
Our event specific API has already been used by many organisers to safely transfer data between many systems including CRM systems, exhibitor manuals, registration, marketing automation systems, floorplans, Zapier etc.
6, You can sit with us.
The best thing about working with ASP is our fun, collaborative nature – you can think of us as your extended marketing team!
In your journey with ASP, you will meet the creative team who will advise you on the best way to attract visitors, your account manager who will help you get the best out of your website, the marketing manager to talk ideas and feedback…and of course the legend himself, CEO Arran Coole, who will give you incredible insights on the industry and will tell you about his love for planting trees.
7, We love the planet
We have partnered with edenprojects.org to power our One Million Trees campaign.
Our recent campaign encourages our friends in the events industry to help offset their carbon footprint by donating funds to plant more trees – can we count you in? Read more here.
The ASP team are also doing their very best to take care of Mother Earth by limiting plastic usage in the office and at home – this means, we all walk around with the funkiest bamboo coffee mugs and the most random collection of reusable water bottles, oh and we have even banned the use of coffee pods (painful, but we are dedicated).
Contact us about ASP Websites