29 Apr 2022
ASP Agree Exclusive AEO Partnership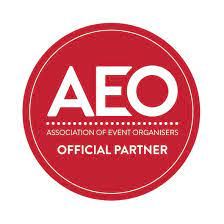 ASP is delighted to announce it has signed an exclusive two-year partnership with the Association of Event Organisers (AEO).
As the AEO's exclusive 'Event Website Partner', ASP will continue to build and maintain the association's websites as well as the websites of the AEV.
The AEO's CEO Chris Skeith, who was last year rightfully awarded an Order of the British Empire (OBE) as part of the Queen's 2021 Birthday Honours List, had this to say about the deal:
"We are thrilled to continue our longstanding partnership with ASP.

"Jon (Benjamin) and the ASP team demonstrate exemplary flexibility and support through our most challenging times and they're always looking for new ways to enhance the customer journey.
"In addition to the ongoing work carried out on our main and event websites, we'll be collaborating with them on the new 'EIA – representing business events' website. This will be designed to keep the industry up to speed on our conversations with government and public affairs activity.
"We are aligned on our commitment to deliver the very best value to our members and the industry and look forward to the possibilities this partnership holds."
Speaking upon the announcement, ASP's managing director, Jon Benjamin, said: "We have all really enjoyed an ongoing close relationship with the AEO and its excellent team.
"We are delighted to extend this partnership and look forward to working closely with Chris Skeith OBE and his colleagues over the next two years."