11 Jun 2020
Does your audience know you're still open for business?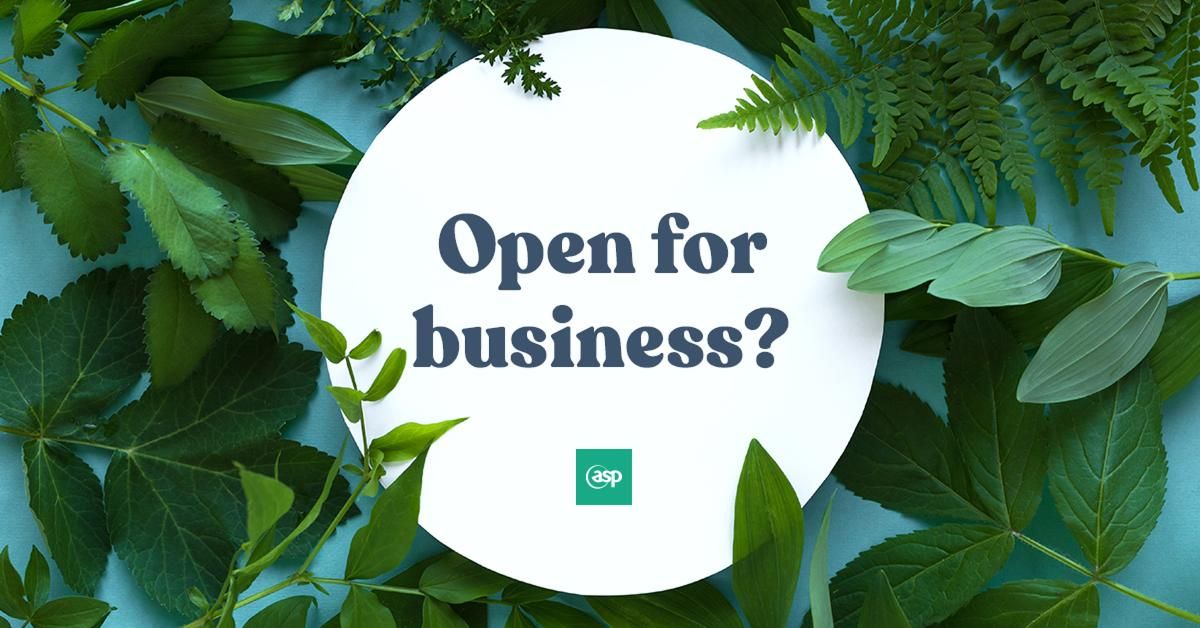 We all know the old adage; you market out of a recession. We might not quite be in a recession yet (checks date), but the principle is still the same. 
With show floors still out of bounds in most countries, the only window into event and exhibition businesses is online. It begs the question, what impression is your website giving at the moment?
According to Tembo's Kate Disley, event websites are now more important than ever. 
"I've visited many event organiser homepages recently, and you wouldn't know anything had changed. Sometimes in a good way, others most certainly in a bad way.  Even the event dates (which have passed, and it didn't happen) are still up.  You can imagine the tumbleweed rolling across the screen. Nope nobody here. Nothing going on."
"My first thought; damn, these guys have gone under… And I won't be the only person to have made that assumption." 
---
"If you don't get in front of your audience online, you are leaving the opportunity wide open for your competitors"  Kate Disley, TEMBO
---
While show floors lie dormant, it is perhaps easy to forget that there is still a need for information, training and to do trade. And according to Kate, failing to fill the void, could very well be damaging. 
"Whilst your audience (your visiting audience, your delegates, your data) are trying to work out themselves how they trade through this; they have time, they have a need, and they are online. If you don't get in front of your audience online, you are leaving the opportunity wide open for your competitors:"
Fortunately, with a supreme CV full of running event marketing teams across the industry, Kate knows a thing or two when it comes to audience engagement.
Here is Kate's trusted advice on what you can do to energise your website and engage with your audience. 
1. Jam pack your site full of information and news
You need to demonstrate:
You're still the lynch pin to your industry, bringing communities together

You're still the best place to find education, training and suppliers

You're very much still in business and planning for the future
The aim is to keep your audience checking back in with you as their first source of information.  To instill confidence in your brand. To service your clients through this difficult time. 

Update your website preferably daily or, absolute worst case, once a week. 
'But nothing is happening, what content can we provide', I hear you say. Well, how about;

2. News about your exhibitors / sponsors
Pack your website full of information on the latest offers, launches, research, competitions etc. 

Encourage the exhibitors to fill out as much of their profile as possible. Get them to highlight what they most want to push and you can create a showcase page for this and push out for social media – this not only keeps your audience engaged, it helps out your exhibitors and clients when they also need it most.
As we know, many visitors attend events for the educational content. How can you educate your audience now?

3. Creative Content
The obvious is webinars but what about podcasts, white papers, research, how-to guides, videos, one-to-one consultancy - even simple Q&A written interviews - the list is quite extensive. 

I suggest building a specific plan for this period where you drop a new piece of content every week. Be sure to gate your content to collect data.
4. Show your Human Voice
It's important to remember that your show needs a human voice/personal message. Put a message on your homepage at the top about what you're doing to support your industry and what your plans are, and if you're not sure, it's fine to say that but ask them to keep checking back.  The important thing here is to acknowledge the situation and demonstrate you are addressing it. This is a good opportunity to add a feedback option so your audience can tell you the sort of content and support they require, start the dialogue and keep communicating.  I suggest this comes from the Event Director or the most recognisable face/ name in the business so it feels real.
Ultimately; yes, most of us are at home baking, de-weeding the garden or working out the nicest background for the numerous Zoom calls we do each week. But also use this time to keep your audience engaged online.

Show the world you're still open for business.
---
For more information on ASP, contact team@asp.events