31 Jan 2023
How to Get Exhibitors to Use Your Event Website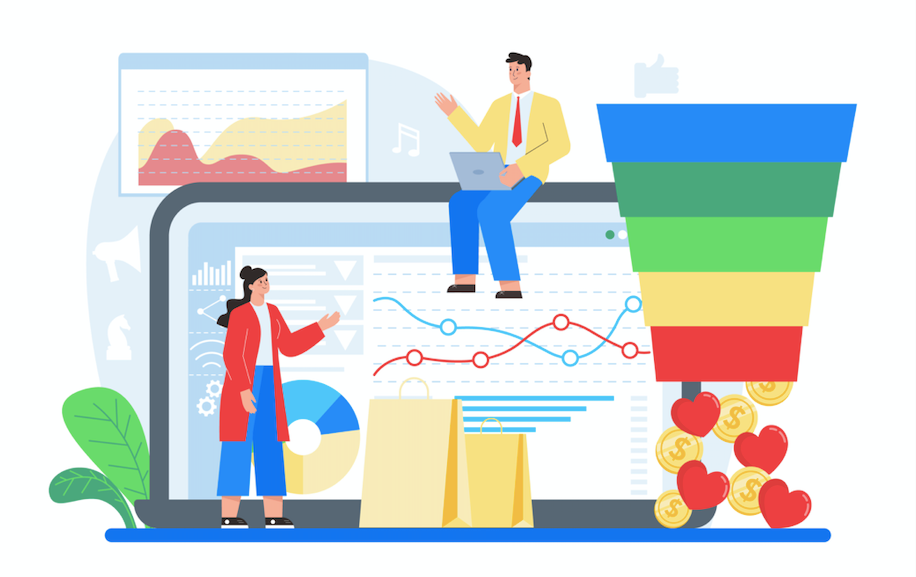 Getting exhibitors to promote themselves through your event website can sometimes feel as hard as trying to nail jelly to the ceiling.
In the current economic downpour of gloom, we don't need to tell you that it's also getting trickier to get companies to sign up to exhibit at your show. Times are tough. More so than ever, exhibitors want value for money, better reach and ROI.
So what is the silver bullet solution?
Through our experience of working with exhibition organisers of all shapes and sizes across the globe, we believe the answer is showing exhibitors the supplementary value and sales leads your event website provides exhibitors away from the showfloor.
Below are some of our key tips to getting your exhibitors to use your event website.
Year-round shop window
An exhibitor will be on the showfloor for a small handful of days. But they can be on the event website and promote themselves to their target audience all year round. That in itself is a compelling reason for a company to sign up to exhibit at your show.
Remember to remind your exhibitors that the show starts for them, the moment they sign that contract. That is a great mindset for your exhibitor to have. The more meetings they can get agreed to pre-show will increase their chances of a successful event while making your rebook that little bit easier.

No freebies
It's so easy to chuck in online promotion as a way of getting a company to commit to being at your show. But if you give away space on your event website for free, all it says to the exhibitor is that you don't value your event website. So why should they?

Part of the package
Some of our clients include a charge of between £250 to £750 in the exhibitor package and mark it down as marketing through the event website. They make it a prerequisite of the agreement. These show organisers underline the importance of the event website opportunities to the exhibitor and regard it as one of the key cornerstones to exhibitors having a successful show.

Onboard them early
Once an exhibitor has paid for the stand, the next thing they will be thinking about is, the stand design, who will be on the stand and what hotel will we stay etc. Being on the event website can quickly be forgotten.
We recommend including uploading content into the event website exhibitor zone as part of the onboarding process. Provide them with a checklist of the things they need to do in order to be part of the show. I.e, agreeing stand size and position in show, upload logo, contact details and content to the website. It's a simple trick, but if it is on a to do list, it's more likely to get done. Remember, the more content they put on your website the better it is for your SEO.

Get Social
Encourage exhibitors to post content onto your website by making a point of tweeting about it and including their news and info in your newsletters. This will encourage other businesses to onboard and put regular content onto your website.

Give them some Limelight
In 2020, we launched Limelight - a free to use exhibitor showcasing and lead gen tool that has been so successful that in 2022 it was used by 77% of ASP websites.
One of Limelight's greatest success stories came from Hyve's Spring Fair.

Joe Walter from Hyve Group said:
Limelight provided over three thousand leads and counting for one brand alone. Limelight is a great piece of development that provides real, quantifiable value to our customers.
Pre and post show exhibitor/visitor engagement
In 2021, we launched Gateway - an affordable and easy-to-use visitor and exhibitor engagement tool. Through empowering visitors to create their own user profiles, clients who use Gateway have been able to provide their audience the chance to network, build custom lists of products and exhibitors while seamlessly adding meetings and talks to their personal calendar.
For exhibitors, Gateway and other integrated engagement tools, will give them an even greater chance of pre and post show sales leads which in turn will help them to have a successful show.
Sales pitch over! But if you want to give Gateway a try, don't be shy and request a demo here.

Great Integration
As well as all of the tools that you have provided within your event website, we recommend integrating with companies like Showshoppa that allow exhibitors to sell directly from your website.
You can find our list of great event tech companies that ASP is already integrated with here.

FOMO
If you are an exhibitor, the fear of missing out on clients to a competitor is probably something that makes them grind their teeth.
When a company knows their competitors are going to be on the event website where they can set up meetings or even do business with their target market, that exhibitor will agree to upload their profile and content to your website quicker than you can say 'search engine optimisation'.
We recommend sending a reminder to exhibitors who are yet to set up their exhibitor profile on your event website that includes names of fellow businesses who are on there. Include stats on attendees who are coming on to the website and any data you have on the sorts of people they are and what they are looking for at the event.