20 Nov 2019
InfoComm 2019 win the Signage/Decor Category at the IAEE Art of the Show Competition - again!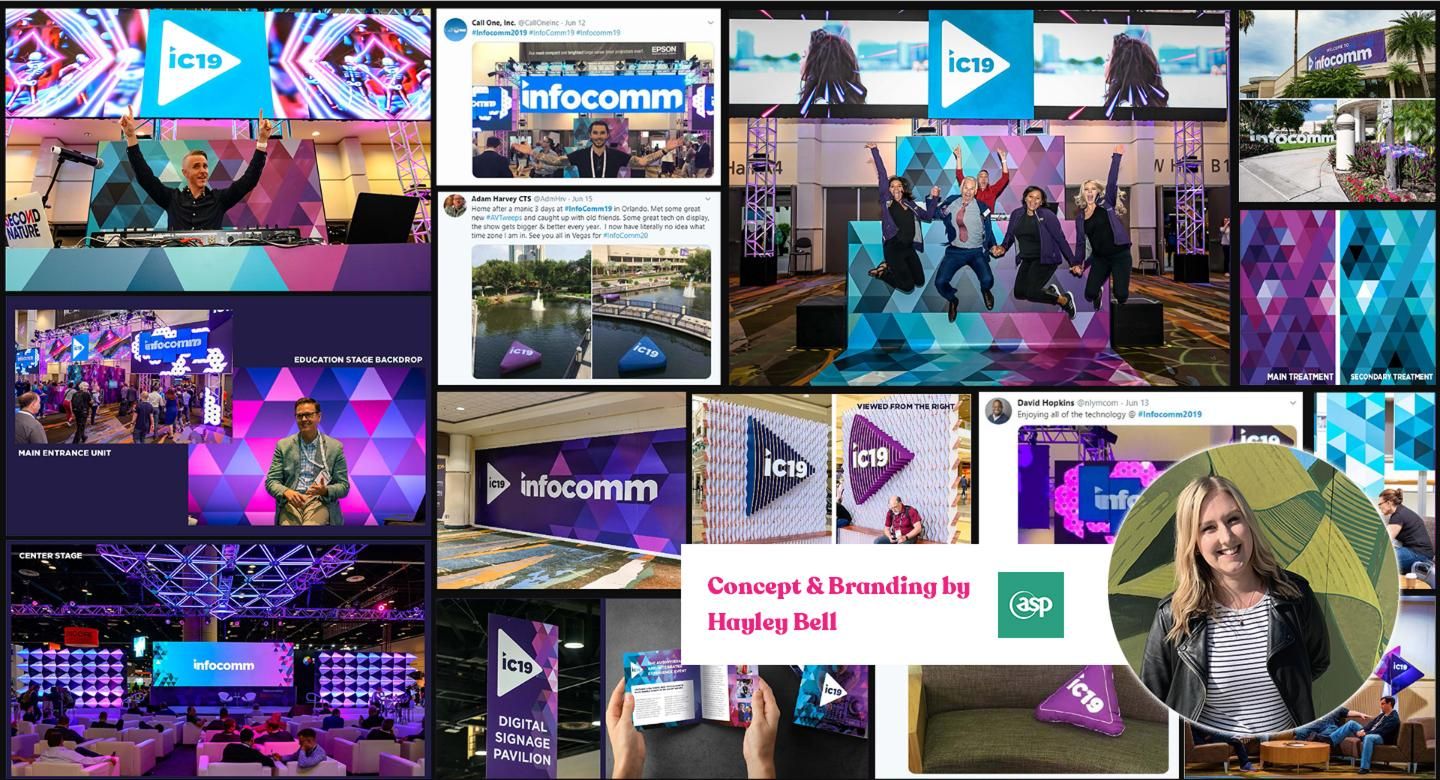 We congratulate our client InfoComm 2019 for winning the IAEE Art of the Show competition in the Signage/Décor category for the THIRD year in a row!
The branding and concept work was carried out by ASP's very own super talented Graphic Designer, Hayley Bell.
"I'm so happy for Infocomm and proud that Hayley was part of the success.  All the hard work she put into providing design services and working with a great show has paid off. Good job!" Arran Coole, CEO