How knowing your keywords helps define your website and digital content strategy?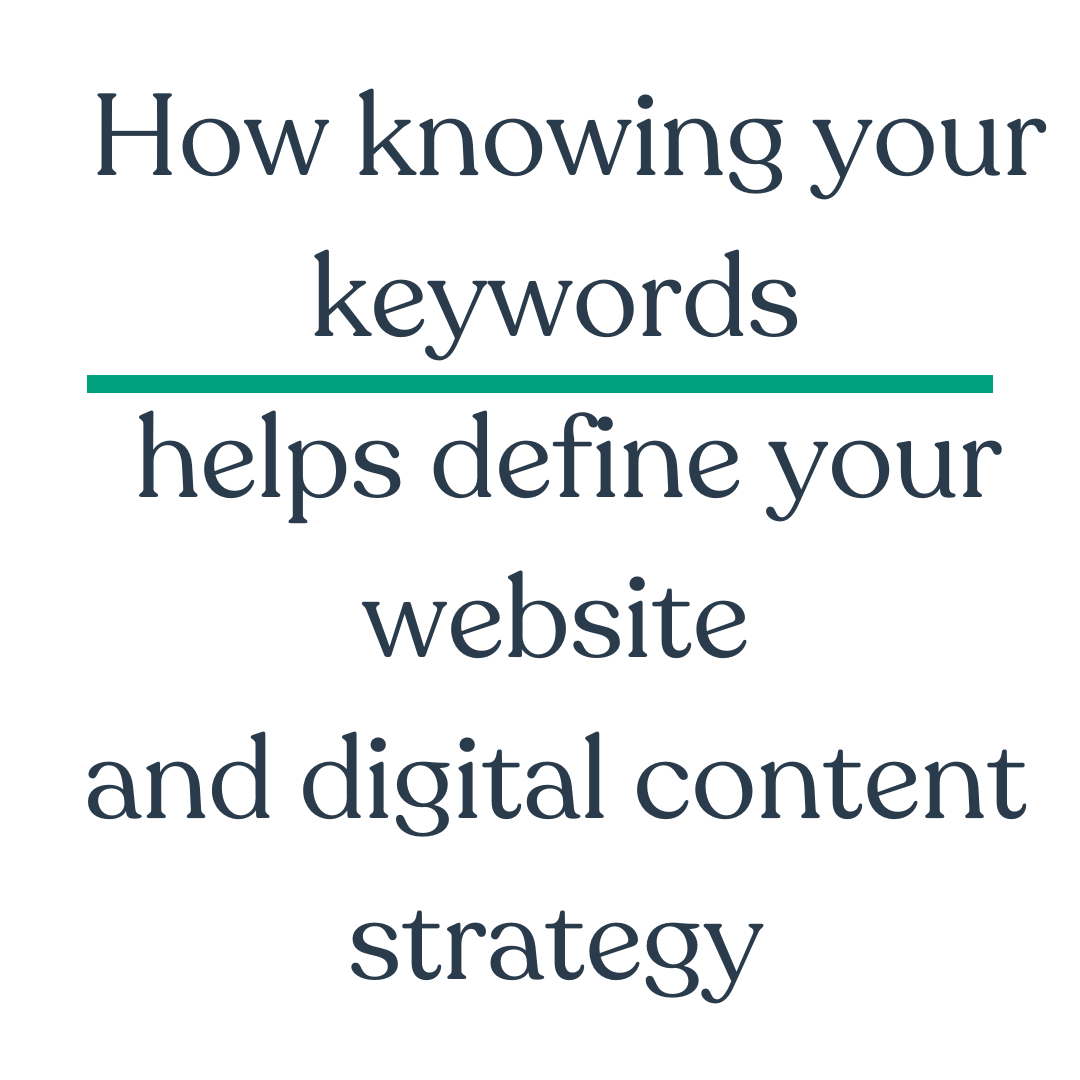 In this article we cover how knowing your keywords gives focus to your website and associated digital marketing, so you have a coordinated topic focussed content strategy that has the opportunity to drive relevant visitors to your business.
What are keywords?
These are the words or phrases you think of when
Typing into Google (or the other search engines) to find what you are looking for, for example "best security event", or
Asking Siri, Alexa or Google Assistant a question in a voice search, such as "directions to the NEC"
For more info see What are Keywords by moz.com.
What power do keywords have?
Did you know that Google and the other search engines provide data on how many people are searching, per month in your country (or globally) for all searches made?
It's very useful for businesses to know this for terms relevant to their business, so they can target these rather than those with zero search volume.
This gives you the power to target valuable keywords with monthly searches only!
How are keywords used?
Once you know your keyword targets, these can be strategically placed:
The written content on your web pages
Anchor text – any text that links to another page, for example Home Security Products on Show
Small code snippets of code behind the scenes – such as the meta titles, meta descriptions and alt text.
Your blog posts, social posts and press releases within the title and body of the text.
Why select keywords?
Did you know that most of the content you publish to the internet (web pages, blog posts, social posts, press releases etc.) will be targeting words and phrases within the written content whether you have optimised it or not!
Without doing the research you could target search terms with zero volume (driving zero visitors), or possibly irrelevant terms that send the wrong visitors!
By strategically choosing your target keywords, you will find the topics your target customers are interested in reading about, which helps you to focus your efforts on creating web pages and articles on these. This will help you to rank better in the search engines for terms with search volume that drive buying visitors.
Can keyword research help define my content strategy?
When people think of keyword research, they often only consider it to be about their own website's pages.
Remember however that you now know the specific words and phrases that people are searching for relevant to your business, which is very useful for all your published online content such as blogs, social media posts and press releases.
Consider the following example:
You have a web-page targeting "home security products" which you know has good monthly search volume. From your research you also know that there are closely related questions that have good search volume too, such as "the best home security products for 2022". This therefore gives you a topic to write a blog post about, share via social media, email to customers, and even base a press release on!
How do I start creating my content strategy?
Step 1 for most businesses is to select the most commercially valuable keywords that will help directly sell your products and services, such as "buy home security products"; in turn this helps you to define, then write and optimise your websites main pages.
Step 2 is to typically find related subjects your customers are also interested in, such as "the best home security products for 2022", as this will then give you topics to write about in blog posts, share via social media, email to customers, and even publish in press releases.
You then 'rinse and repeat' to find other commercially valuable keywords to create web pages about, and supporting informational keywords to base your blogs, social media posts, emails and even press releases on.
This process will help you to create your content strategy!
Stay tuned as next month we will cover keyword research in more detail, and how to actually find the commercial and information keywords relevant to your business.