04 Oct 2023
A sunny day volunteering for team ASP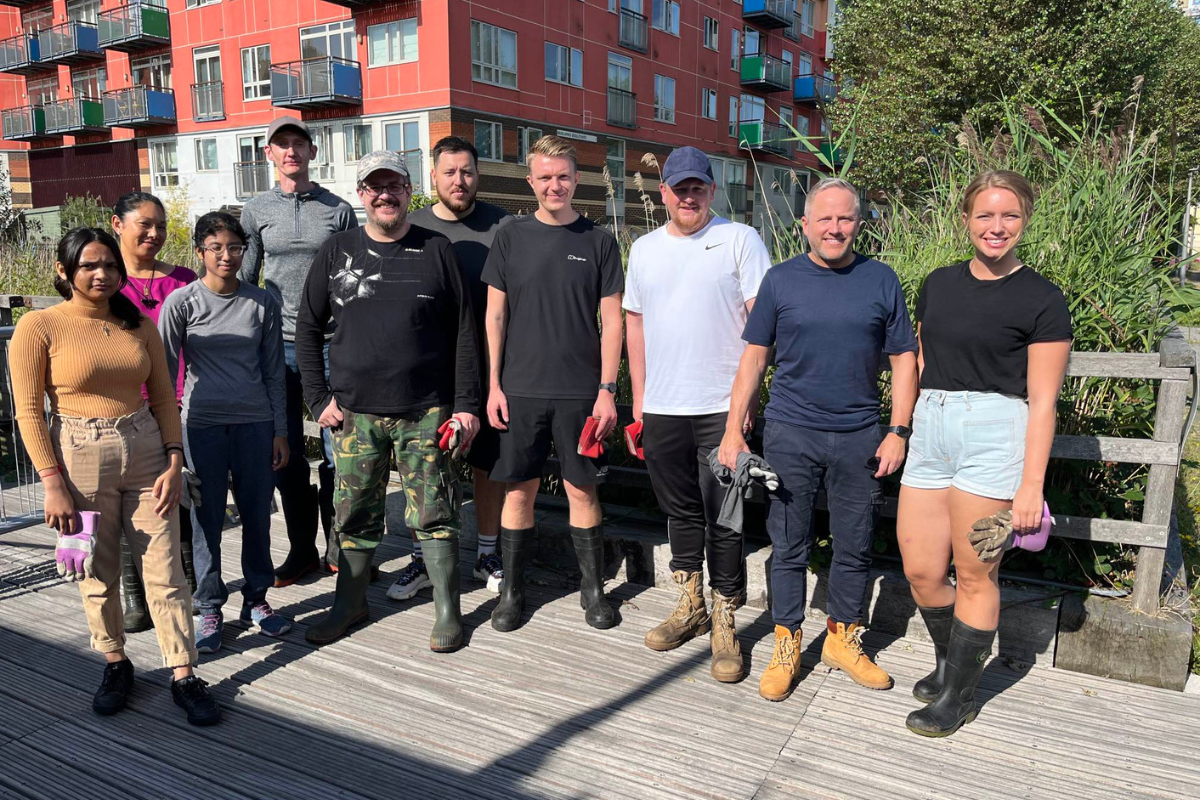 On a very hot day in early September a few members of the ASP team pulled on their gardening gear and headed down to the Greenwich Peninsula Ecology Park for a day of volunteering.
Since 2002 the Ecology Park has been open to the public and has rapidly become an established and bio-diverse urban wetland. The park is carefully managed by the park wardens and a team of dedicated volunteers who maintain a delicate balance of habitats, which play host to many different wildlife species. The tranquil park is a stunning natural area for people to discover and enjoy in the heart of Greenwich.
ASP's Shirley Lloyd was there on the day and has shared her experience.
The volunteering day was a fantastic experience - none of us knew quite what to expect other than we were all going to pitch in and get our hands dirty. Our guide was extremely knowledgeable, passionate and a real character with many tales to tell which kept us motivated and interested throughout the day.
We spent the day carrying out marsh management, which is a very technical term for weeding. We were mainly focused on clearing a dried up stream so that it could hold water again.
It was a great opportunity for us on many levels; we got to know other members of our team better, and it was fun to see them in a totally different environment to normal! It was an educational and eye opening experience but very fulfilling. And it was nice to be working towards a different common goal – we certainly got to appreciate the hard graft that goes into conserving our world.
I also managed to whack a colleague on the head with a rake (luckily they were fine) - but karma got me back by reminding me that I am not as young as was, I definitely felt like I'd done a workout afterwards!
All in all it was a great experience, and I'm looking forward to our next volunteering day.
Find out more about Greenwich Peninsula Ecology Park here.