19 Aug 2021
ASP Makes Time For Fika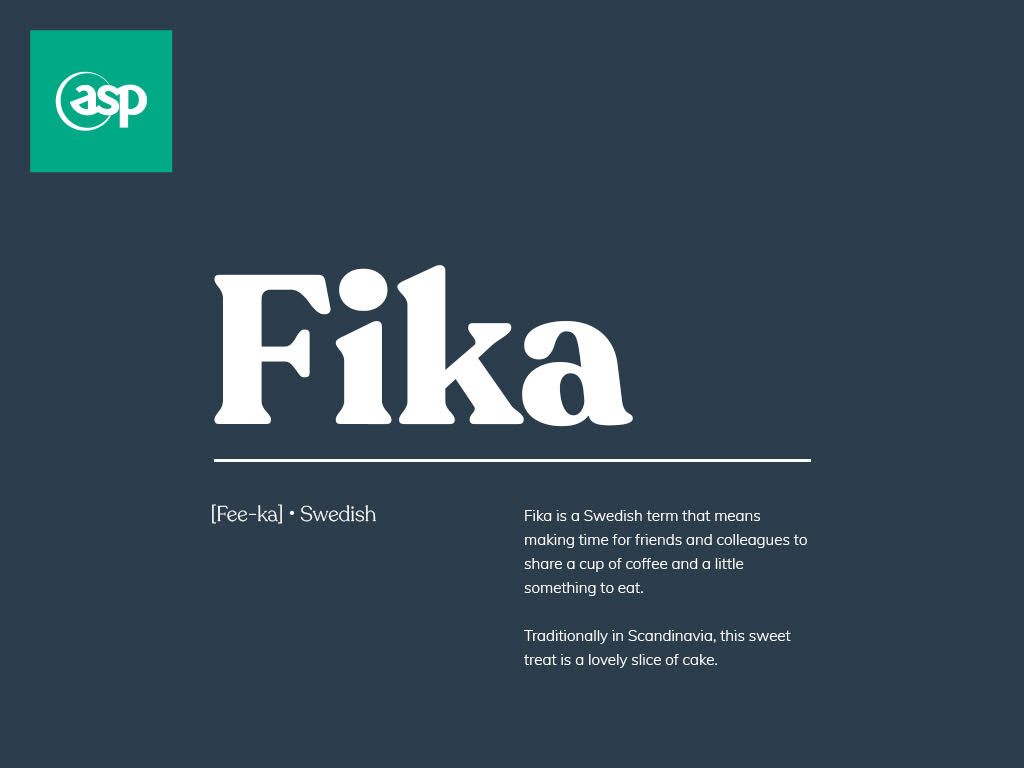 ASP may have been born out of Croydon, but we have recently decided to take a slice and a cup of coffee out of Swedish culture by implementing time for Fika in our daily work routine.

Fika means making time for friends and colleagues to share a cup of coffee and a little something to eat, which traditionally in Sweden, is a lovely slice of cake.

"No matter if the team is WFH or in our new office, we want them to put aside some time each day for Fika," said ASP's MD Jon Benjamin.
"Especially after the last 18 months, we here at ASP think it is important to encourage the team to take a pause each day so they can socialise, strengthen relationships and refresh their brains.
"As well as helping with the wellbeing of the team, it also makes good business sense," added Jon. "Major firms in Sweden including Volvo are more productive where Fika is institutionalised."
At ASP, we have been using the time in lockdown to further improve our client offering. this has included launching exhibitor showcase tool Limelight, a website content health check service and we are set to launch Gateway, an event interaction lead generation platform that optimises the visitor and exhibitor experience of a show all year round.
"Our development, design and support teams have been in the thick of it and working incredibly hard during lockdown," continued Jon. "And now that Gateway is being rolled out, I am sure the team will be glad to make time for Fika!"