20 Aug 2021
ASP Win Big At EN Awards!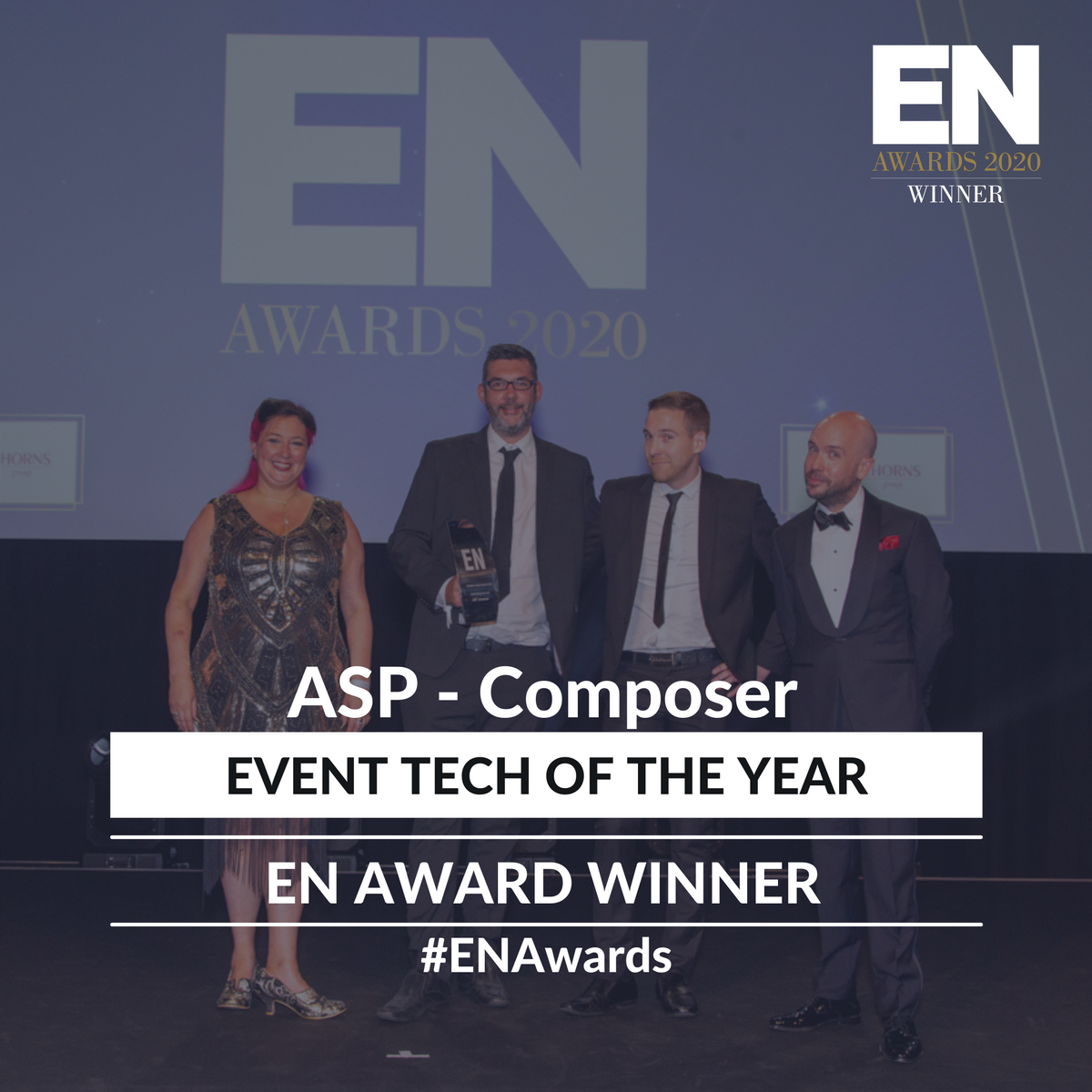 ASP have been crowned winners of the 'Event Tech of the Year' award for their revenue and audience generating event website builder Composer.
Held at Evolution London, in the leafy surroundings of Battersea Park, The EN Awards saw over 600 industry members dressed to impress and all keen to be walking away with one of the most coveted awards in the exhibition industry.

One such lucky fellow was Richard Sands, ASP's client services director. "It's fantastic to be winning the 'Event Tech of the Year' EN Award, especially when you consider the competition we were up against in that category," commented Sands.

"A couple of years ago, Composer started as a little side desk project for our development and design teams," continued Sands. "But now with over 180 revenue and audience generating websites built on Composer, it has proven to be the jewel in ASP's crown."

The win comes at an exciting time for ASP, who are readying themselves to launch their highly anticipated event interaction platform, Gateway.

"The team has been super busy creating Gateway, but this award is proof that hard work pays off," added Sands.

Keen to try Composer or ASP's new product Gateway?

Request a demo here.